PICITY SKY PARK continues to assert the strategic vision of the Corporation, following the mission of shaping the modern lifestyle of the digital age, providing an exciting living experience for the 'new generation' of residents: building a sophisticated digital urban area at the gateway to Thu Duc City.
PROJECT INFORMATION
Project name: Picity Sky Park
Investor: Kim Som Investment Joint Stock Company
Project development: Pi Group Corporation
Construction density: 52.91%
Number of blocks: 3 Blocks
Podium: 6 floors
Basement: 2 floors
Construction area: 5,660m2
Total number of products: 1,568 products
Estimated handover time: March 2027
Legal status: House ownership certificate, long-term ownership
STRATEGIC LOCATION CONNECTING COMMERCE - THU DUC CITY
The Picity Sky Park apartments are located at 15/9 KP Binh Duong 2, An Binh Ward, Di An City, Binh Duong. This location provides extremely convenient transportation access to the city center as it is adjacent to the Pham Van Dong axis.
From here, you can easily reach crucial areas of Thu Duc City through existing arterial roads like National Highway 1A, National Highway 1K. This is also a significant commercial gateway with its system of stations, warehouses, ports, serving industrial production.
A perfect ecosystem offers high-end utilities within a radius of 1 to 5 km.
Moving to Ho Chi Minh City along Pham Van Dong takes just 5 minutes to Thu Duc City, making it easy to travel to Tan Son Nhat Airport, Binh Thanh, Tan Binh, Phu Nhuan...
The frontage of National Highway 1A helps residents swiftly travel to Dong Nai, connecting to DT743 towards Thu Dau Mot, Thuan An quickly and conveniently.
Quick connection to Thu Duc University Village
Easy travel to Gò Vấp center along Pham Van Dong
Quick connection to Hoan My Thu Duc Hospital within 5 minutes
Thu Duc administrative center conveniently connected via many arterial routes.
PROJECT LOCATION - PICITY SKY PARK
The Picity Sky Park apartment project is located at the heart of Di An City - an area intersecting with Thu Duc City, adjacent to Ho Chi Minh City and Dong Nai.
Future residents of Picity Sky Park can easily access various points such as: Di An Market, Hanh Phuc Hospital, Vincom Di An, Aeon Di An, Hoan My Hospital, New Eastern Bus Station, Metro Line 1 station, Ung Buou 2 Hospital, through multiple routes such as National Highway 1A, National Highway 1K, Pham Van Dong, National Highway 13, Hanoi Highway...
LAYOUT OF PICITY SKY PARK
Featuring a green and sophisticated design at Picity Sky Park apartment project. The project brings customers a cluster of multi-utility facilities, a valuable gift that caters to even the most demanding customers, promising to bring a new breeze to the Binh Duong real
The layout of Picity Sky Park Apartments is executed by two reputable leading construction contractors in Vietnam: Hoa Binh and Unicons, a subsidiary company of Coteccons Group Corporation.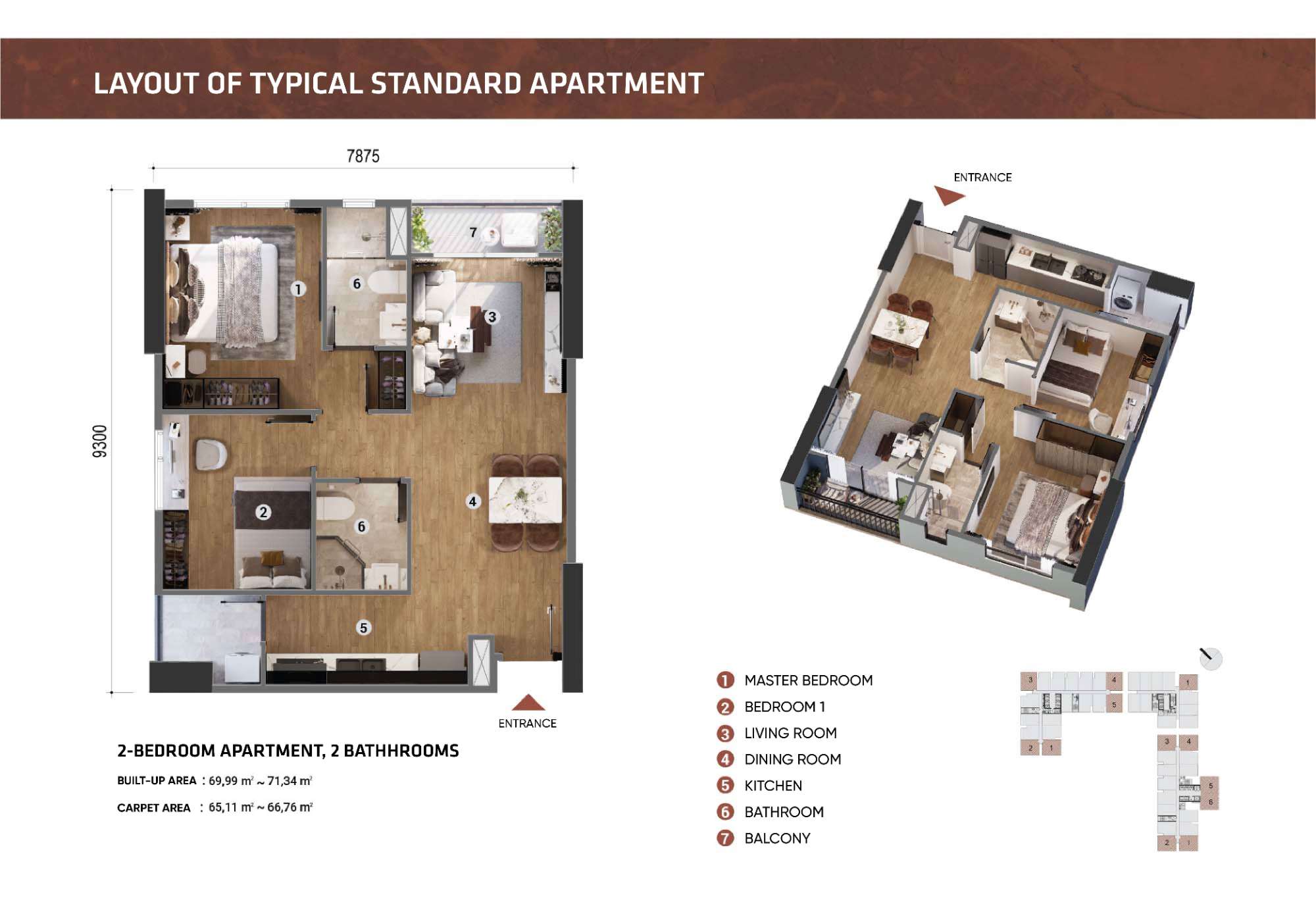 Sign up to receiveinformation